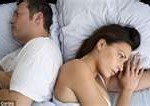 We've all heard of the seven-year itch: the point in the relationship, or so it goes, where the honeymoon phase is over, real life has begun and dissatisfaction sets in. But what if you make it past that – WAY past that – and then things fall apart? This seems to be happening more and more as couples reach the point in life where kids are out of the house, they retire, and then end up spending time together 24/7. Divorce rates for the over-60 crowd are rising and lawyers also confirm this trend, saying they're seeing handling more divorces among those in their 50s and 60s. Nowadays as people live longer, and marriages are expected to sustain themselves for decades at a time, some think that this is an unrealistic expectation.
Additionally, dating sites that cater to the baby boomer generation are seeing an uptick in membership. The director of one such site, FiftyAlready.com, has noticed this trend: "When the children have left home and retirement looms, being with your husband or wife becomes a full-time occupation and the relationship is going to go one way or the other," says Director David Pinless as quoted in the Telegraph.
However, it's not as if a relationship suddenly goes bad when retirement and empty-nesting sets in. This period of life changes and increased "couple-time" can, however, exacerbate a problem that already exists. Which makes maintaining a healthy relationship no matter what season in life all the more important. When couples get to the 30 or 40 year mark, I advise them not to expect that a big change – like a retirement or a child heading off to college – will be the panacea for any issues they have in their relationship. To the contrary, such a large change could only make things worse.
This makes it important, throughout your years together, to know yourself, and know your relationship. For example, if you're the type of couple that thrives on independence and enjoys occasional but quality time together, don't expect that being around each other full-time will be a walk in the park when retirement comes. You may want to each pursue activities in order to continue making contributions to your community and to your self-development.
And, it bears stating that if at any point in the relationship things seem off or one of the people in the marriage is unhappy, it's never a good idea to avoid dealing with a potential conflict. Waiting till you're 40 or 50 years into a relationship won't make things any better! I don't believe that it's "unrealistic" to expect people to commit for the duration, but it is unrealistic to think things will coast along swimmingly without some effort.
Dr. Bonnie Eaker Weil (Dr. Bonnie) is a relationship expert who was named by Psychology Today as one of America's best therapists, and by New York Magazine as one of New York City's best therapists. Her book, Make Up Don't Break Up recently won the New York Times "Readers Choice Award" award.
Known as "The Adultery Buster" and the "No. 1 Love Expert," she is the best-selling author of Adultery: The Forgivable Sin (adapted into a Lifetime movie starring actress Kate Jackson), Make Up Don't Break Up, Finding and Keeping Love for Singles and Couples (Revised edition Feb 2010, including DVD How to Fall in Love and Stay in Love for Singles and Couples), Can We Cure and Forgive Adultery?, How Not to (S)mother Your Man and Keep a Woman Happy, and Financial Infidelity (The #1 Relationship Wrecker).